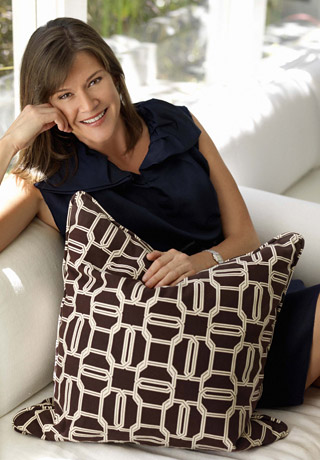 DANA DAVIS

Dana Davis has spent most of her life as an activist, philanthropist and educator, fueled in part through her own personal struggle with Type 1 Diabetes with which she was diagnosed at age seven. She has been at the forefront of the renowned Children's Diabetes Foundation - a nonprofit organization founded by her parents Marvin and Barbara Davis - which is dedicated to research and the establishment of groundbreaking clinical and education programs in the area of childhood diabetes. Together with her family, she has raised over $75 million for diabetes research and wellness, through such events as the Carousel of Hope, a biennial fundraiser ball established in 1978 that is one of Los Angeles' most notable social occasions.

After graduating from the University of Southern California with a Master's Degree in Education, Dana began her career as an elementary school teacher. During these early teaching years, she became plagued by Diabetes-related foot problems, exacerbated by long hours spent on her feet in the classroom. Throughout the next twelve years, she would undergo eight corrective foot surgeries until ultimately, she was advised to discontinue teaching and adopt a critical foot care program. Her disillusionment with the search for luxurious yet comfortable shoes inspired a desire to develop her own line. Dana's passion for shoes also runs in the family; her great uncle and shoe manufacturer Falk Levine is widely credited for creating the "mule," the now common backless style shoe that first surged in popularity in the 1930s.

In addition to developing high-fashion footwear collections, Dana continues philanthropic efforts through her long involvement with The Mattel Children's Hospital at UCLA, and seats on the board of The Nancy Davis Center Without Walls and the Children's Diabetes Foundation.