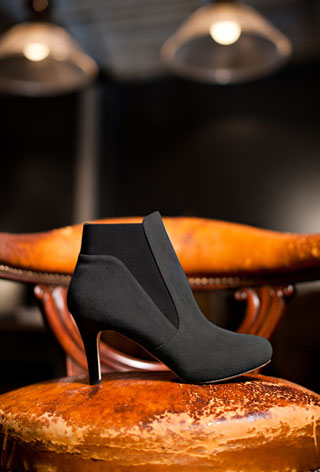 Lifestyle imagery by Candice Benjamin

PHILOSOPHY

Dana Davis is a revolutionary footwear collection that melds luxury styling with invisible comfort technology. Named for the company's Founder and Creative Director Dana Davis, the brand was inspired by her quest to find exquisite, fashion forward shoes that would reflect the most sophisticated designer tastes and still support the health of the wearer. The Dana Davis brand is based on the belief that cutting-edge style and comfort are not mutually exclusive; the chic, design-driven silhouettes are handcrafted in Italy with a focus on luxury, high-fashion elegance and meticulous construction.

Dana consults with a team of leading foot care professionals including foot and ankle surgeons, podiatrists and pedorthists to engineer each style in the collection from the inside out with strategic cushioning, customized arch supports and built-in or removable orthotics.